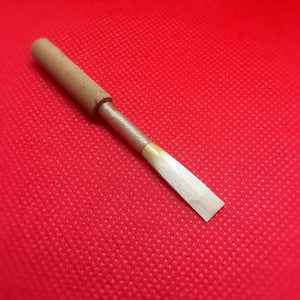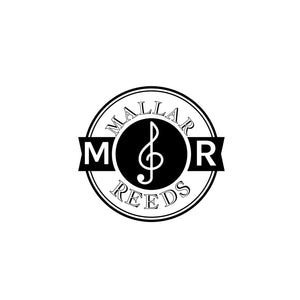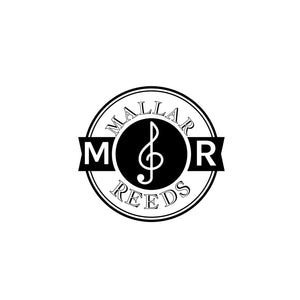 Profiled oboe reed blanks
With Mallar oboe reed blanks You are just a few minutes away from having a great oboe reed. The oboe reed profile is designed to be close to a finished reed. Simply soak the blank, clip the tip open, then adjust the reed to your own specifications. 
"I think that the problem with so many student reeds on the market is the focus on ease of playing alone without providing the function that is needed to make music at a high level. Many profiled oboe reeds tend to be flat and raucous, and when a student does manage to make them sound good, the student is likely developing bad habits such as biting or playing with too much reed in their mouth. There is no reason a better profile cannot be developed to solve these issues" -Aaron Lakota  
-There is ample heart left in the profile to keep the pitch from sagging.

-Cane is removed from the windows to decrease resistance and add complexity to the tone.

-A spine is present and  4-5mm of bark is left above the thread to add structure

-Each oboe reed blank is crafted using high-quality 47mm thick-walled brass staples, which offers great pitch stability. 
-Synthetic cork oboe staples offer easier insertion and removal of the oboe reed from the oboe, reducing the opportunity for accidental breakage. 
-The reed is shaped to provide great pitch stability in all registers, not too wide and not too narrow. 
-In-stock oboe reed blanks ship within 5 business days through USPS first class mail. 
-Satisfaction is guaranteed. Please let us know if you are not happy for any reason within 7 days of receiving your profiled oboe reeds. We will work with you to refund or replace your order. Customers are responsible for return shipping on all orders returned to Mallar Reeds.