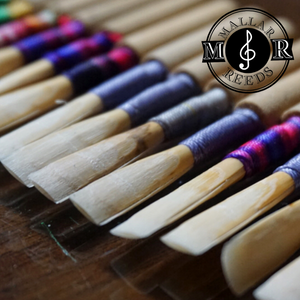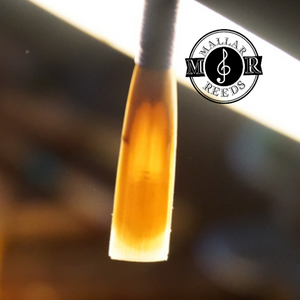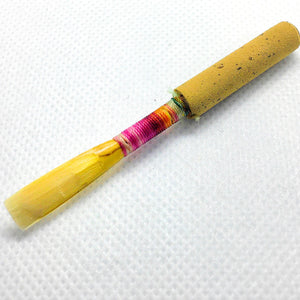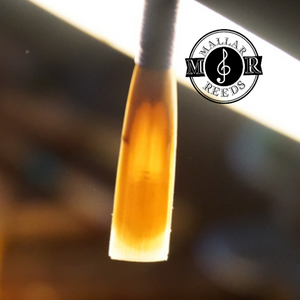 Handmade oboe reed

The Mallar handmade oboe reeds are crafted to have a beautiful tone, be responsive, and play well in tune with adequate support and a developed embouchure. These oboe reeds have slightly more resistance than the student Mallar oboe reeds, but also provide more tonal color. These handmade oboe reeds are very well made, and a great value. They are priced to sell well, since they are new to the market. We hope oboists will soon know their great quality. The regular price for the Mallar professional oboe reed is $24.99. 
Each handmade oboe reed is crafted using high quality cane gouged and shaped by hand. The shape is medium/narrow which enables great pitch stability throughout the full range of the oboe. While the professional reeds are slightly more resistant than the student Mallar oboe reeds, they are very comfortable to play for advanced oboists.
-The synthetic cork tubes allow for easy insertion and extraction from the oboe.
-The staples are designed to have great pitch stability, easy response, and create a beautiful sound.
-Each piece of cane is gouged and shaped by hand to ensure the highest quality is achieved.
-handmade by a professional oboist in small batches.